Yes, chatting with your CSV files is now free! This Hal9 plan also includes save, share, and embed features at no cost for unlimited users. Just log in and go to the Build page to get started!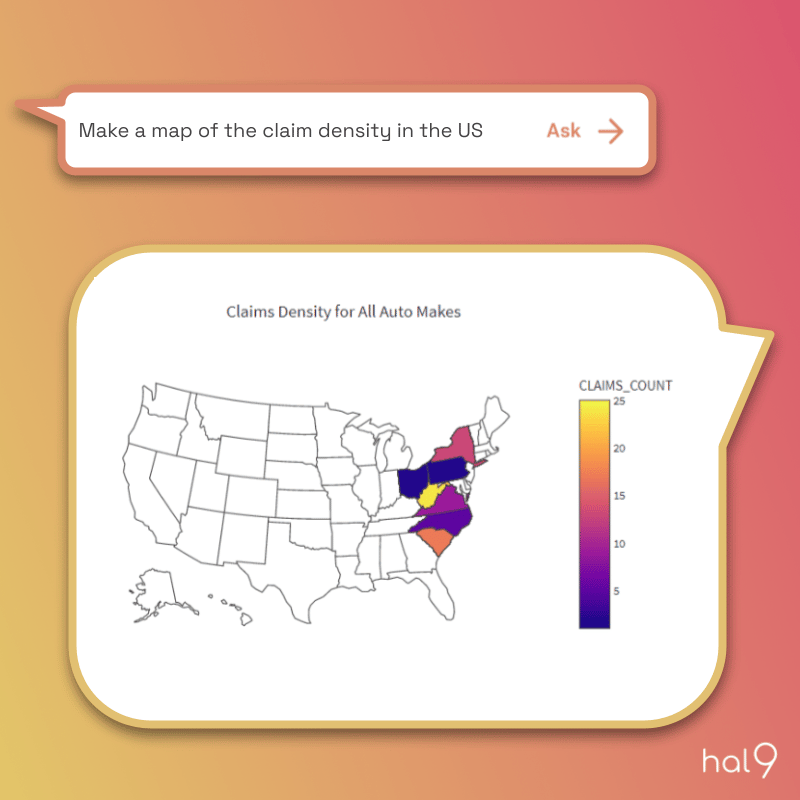 Analyzing CSV files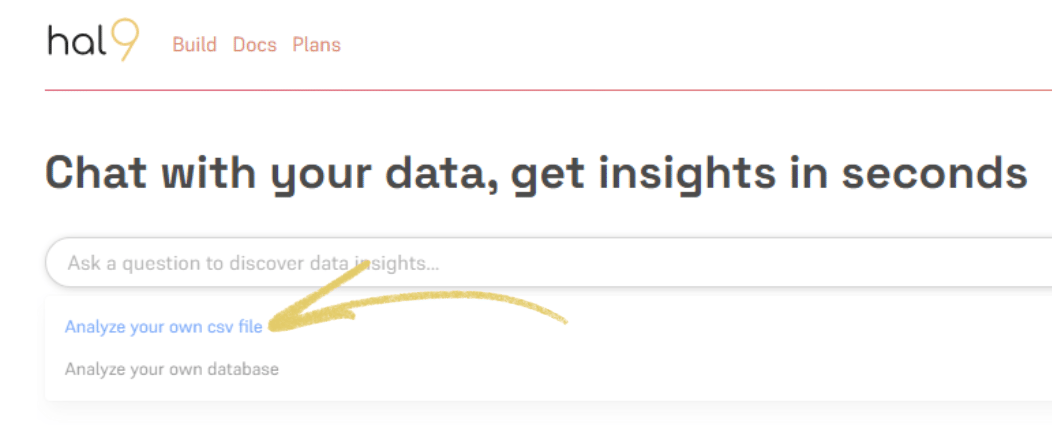 We recorded this tutorial, showing how Hal9 + CSV files work.
Save, share, and embed your Hal9 apps
You can save your app and configure a shareable URL to enable other users to see it. You can also select privacy levels to control who can see it. To embed it into another website (without the prompt UI), use the embeddable link at the bottom of the save window.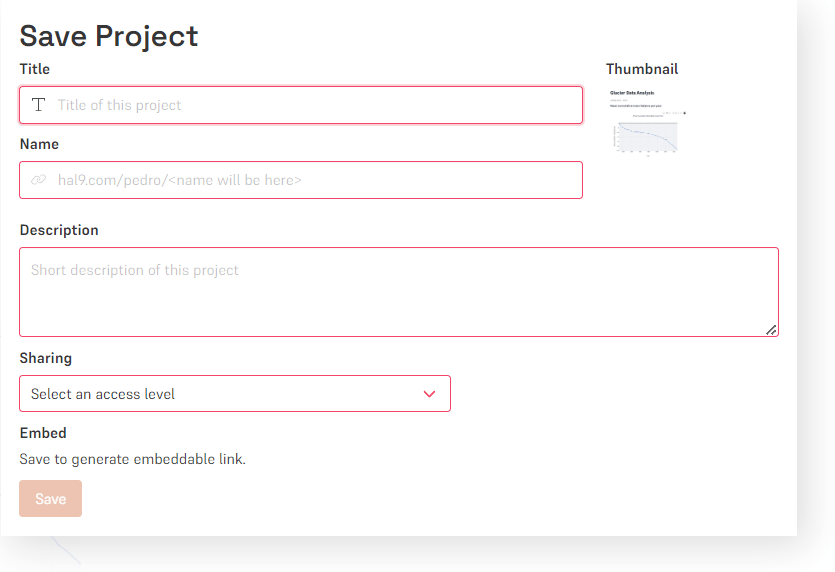 Hal9 Pro and Enterprise Plans
The Hal9 Pro and Enterprise plans allow you to connect Hal9 to live databases. This enables our users to chat with dynamic data and process big data, giving you all the control over the team's data because data never leaves your cloud.
If you have any questions, book a demo with us. TTYS!
-- The Hal9 Team